!-onMouseover Link CSS Script-© Dynamic Drive (www.dynamicdrive.com). For full source code, installation instructions, 100's more DHTML scripts, and Terms Of Use, visit dynamicdrive.com-->
Andersonville Prison
By Mike Dieter, Maryland
---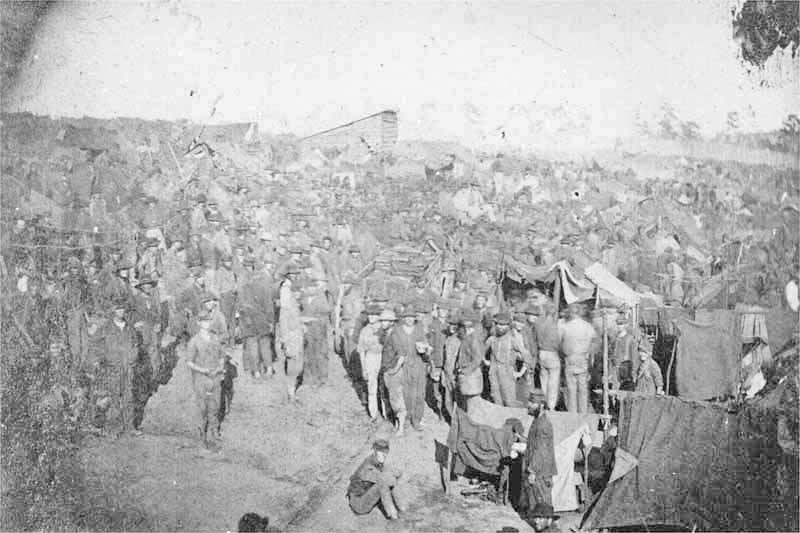 "Theirs was not the glory of death on
the firing line. Penned in by the dead line,
wasted by disease, far from home and
loved ones, they were mercifully mustered
out, leaving as a heritage to the nation
the memory of a devotion as limitless as
eternity itself."

- Address by Gov. A.T. Bliss at the dedication of the
Michigan Monument, Andersonville, May 30, 1904

Click on photo for larger image



In July 2005, my family and I had the opportunity to visit the Andersonville Prison in Georgia. Andersonville, or Camp Sumter as it was officially known, was built in 1864 and was one of the largest Confederate prisons. It was originally built to hold 10,000 prisoners, but within it's lifetime of 14 months, over 45,000 Union soldiers were confined there. Out of the 45,000 held at the prison, nearly 13,000 died from disease, poor sanitation, malnutrition, overcrowding, or exposure to the elements. For more information on the prison, you can visit the National Park System's Andersonville website.

It is a moving experience walking these grounds. The National Prisoner of War Museum is also located here and is awesome. It's dedicated to U.S. POW's from all wars in American history, not just the Civil War.

By clicking on the link below, I'll take you on a short photo tour of the Andersonville Prison grounds and National Cemetery. I hope you enjoy the photos.