U.S.S. Monitor
Historical Marker at the
Oakdale Mall
---
This historical marker is located at the north end of the Oakdale Mall in Johnson City, NY,
right outside of the United Health Services "StayHealthy" center.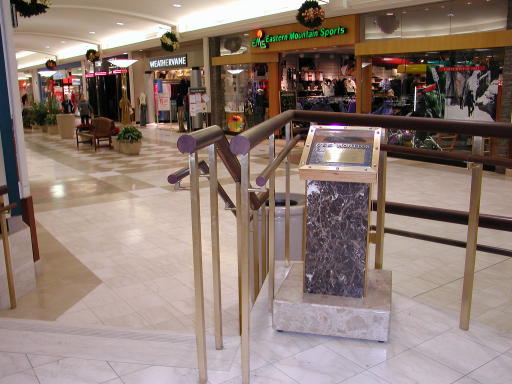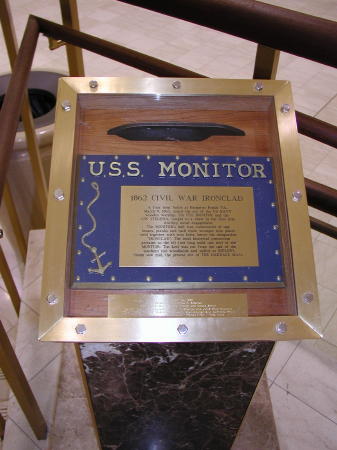 The small brass plaque at the bottom of the display reads:

"January 24, 1998
DESIGNER - Thomas R. Sosenko
RESEARCH BY - Roland Whalen and Gerald Smith
BRASS CASTING - Elwood Johnson, T. Sosenko and JCHS Shop Students
DONATIONS - Oakdale Mall Mgt. (Pedestal), Susquenango R/C Mariners, SSMA
PEDESTAL CONST. - Fran Bastow
ENGRAVING - Thos. Maus"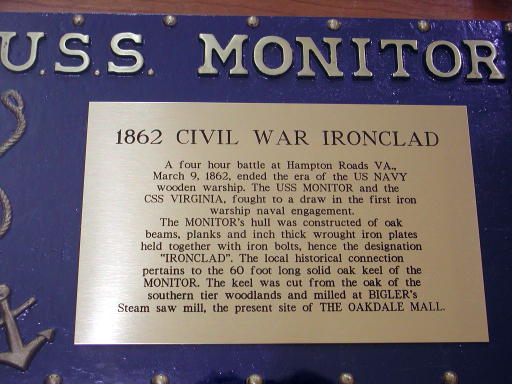 Photos Copyright © R.G. Blakeslee 2002